Story
All kinds of story are available here. The funny story of two friends is just like a Tax VAT story. Best Short Stories e.g. Happiness exists in the midst of poverty, The daily life of a carpenter, Life story of a dreamer Shamim, Dreams for people, not people for dreams, Suddenly I woke up and saw that I had become rich etc.
Dream Story:
A story of a boy.
Jamil, a happy man, dreamed that his soul would not find peace even after his death without paying the debt, and he made a promise, no more debt.
Jamil Ahmed bought a new car at a cost of Tk. 3 million. It was a very shiny silver car. Wife, two children and parents are very happy to see the car. Just two months ago moved into a new apartment. Along with hard work, Jamil's fortune has also turned out well. He is getting promotion in the job year after year. Salary is also increasing by leaps and bounds. So he quickly took a bank loan and bought all the houses and cars with that money. There is a flood of joy in the world.

On that occasion Jamil gave a party at home. Office colleagues were invited from noon to afternoon and relatives from evening to night. Jamil ended the party with a lot of hustle and bustle. Everyone is very happy and Jamil is full of praise.

Jamil will drive to the office in the morning, the children will drive to school, the wife will go shopping by car, she will drive to the village, but Jamil's chest began to swell with pride. Jamil has also learned to drive.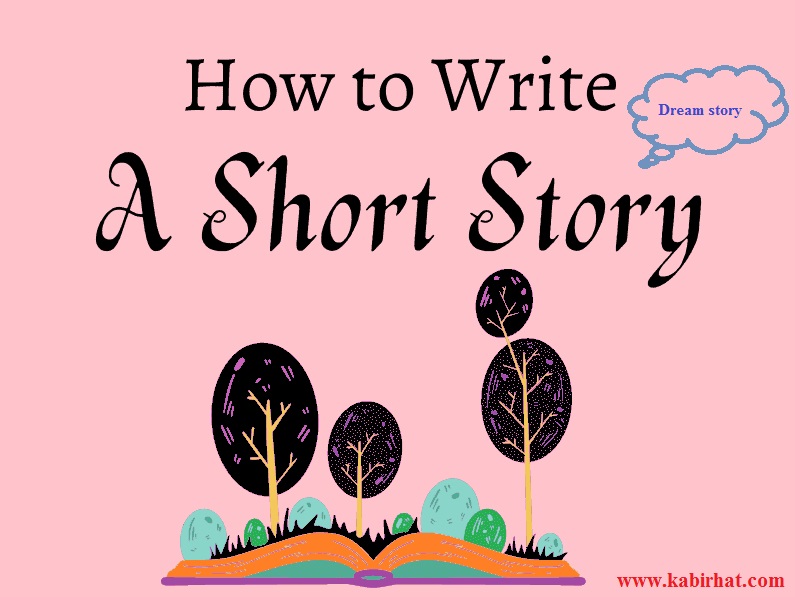 Jamil was very worried about the future of the family. Accumulating money is like Jamil's addiction. He bought a savings certificate worth 3 million in his wife's name. He did DPS and FDR of large amount in the name of children from bank. Let the family live on milk and rice.

Four months later. Jamil died in a car accident. He is a horrible death, Face-to-face collision with covered van, spot dead. The driver drove rough from the beginning. As long as Jamil has been running, he has been running slowly.

No problem. The driver's erratic speed is one of the major causes of the accident. After warning a few times, nothing has changed and now it is all over.

Mourning throughout the house, wife, children, uncles, fathers, relatives all broke down in tears. Jamil's mother can't accept such grief at this age; she is fainting again and again. The wife is like a stone in mourning. The two children are howling. The world of so much happiness was shattered.


Jamil's body has been laid to rest in the garage. Blood was washed from the whole body and the bed was covered with white cloth. After a while, everyone came and saw the face for the last time and covered it again. Janazah will be taught after a while. Dead Jamil is watching everyone's ahazari, alas. He seems to be annoyed but can't say anything. Moulana came here and perform Janazah was taught. Was buried, It was about 12 am at night when I was to be buried. Everyone is back, now there is no one in the cemetery.

Two angels came and began to ask some questions to Jamil. Then he took Jamil to the sky. After reaching the half-sky, the sound is real, stop, its soul can no longer move. It has a lot of debt. His loan has not been repaid yet. The loan will not be accepted until it is repaid. Take him back to where you came from. Jamil was brought back to the grave. Jamil was having a hard time in the grave. Jamil yells at his wife to pay off my debts as soon as possible.

Break the savings certificates made in your name, break all the DPS and FDR of the children. I can no longer bear this pain. But no, Jamil's screams did not reach anyone.

Thus 6 months passed. No one repaid Jamil's debts. Jamil began to regret with great difficulty. How hard I worked to make a living for my family and today I have no value. It's been 6 months and my soul is still not accepted, and I don't know if it will ever be. Jamil started crying.

Jamil woke up to the sound of Asr Azan. Jamil has been dreaming for so long. Sweating has become monotonous. Jamil sat up. I have to wake up and go to buy a car today. Jamil went to the washroom and got out of the washroom and went to the mosque not to buy a car. On the way, it just seemed like no one else in the world.
He promised no more debt.
Best Short Stories:
Happiness exists in the midst of poverty by Tushar Khan
The daily life of a carpenter by Ahmed Jamil
Life story of a dreamer Shamim by Nadia Jahan
Dreams for people, not people for dreams by Salman Rushdi
Suddenly I woke up and saw that I had become rich by Sadman Shakil
"দারিদ্রতার মাঝে সুখ বিদ্যমান"
"একজন কাঠুরিয়ার নিত্যদিনের জীবন যাপন"
"একজন স্বপ্নবাজ শামীমের জীবন কাহিনী"
"মানুষের জন্য স্বপ্ন, স্বপ্নের জন্য মানুষ নয়"
"হঠাৎ ঘুম থেকে উঠে দেখি আমি ধনী হয়ে গেলাম"
Some useful short stories link:
Short story-Wikipedia
Thousands of Short Stories to Read Online
100 Great Short Stories-American Literature
Travel
New Year
,
Yellow Pages
Village of Bangladesh
Union Parishad
,
Upazila of Bangladesh
Municipality in Bangladesh
,
City Corporation
,
College
,
University
,
Hospital
Ministers in Bangladesh
,
Abbreviation Bangladesh
,
General Knowledge
Business
H.S. Code
,
Bank of Bangladesh
,
Newspaper of Bangladesh
Blog
,
Forum
,
Member
,
Images
Bangladesh
,
India
,
Pakistan
,
Sri Lanka
,
Maldives
,
United States
Australia
China
,
United Kingdom
,
Netherlands
,
Oman
,
Malaysia
Contact Us
Last updated on June 19, 2022.
Created on June 16, 2022.