Netrokona District(‌নেত্রকোণা জেলা)
Netrokona is a district of Bangladesh and it is a part of the Mymensingh Division. Birishiri Cultural Academy, Rani Mata Rashmoni Memorial Monument, Tong Shaheed Memorial Monument, Kamala Rani Dighi, Mazar of Sat Shaheed, Mazar Sharif of Hazrat Shah Sultan Kamar Uddin Rumi (R.), Ranikhong Mission, Royailbari Durgo and Bangladesh Agricultural University are famous and historial places of Notrokona district under Mymensingh division, Bangladesh. Netrokona district consists of 10 Upazilas, 5 municipalities (Pourashava), 86 Union Parishads and 2999 villages.
List of upazilas in Netrokona district
Netrokona Sadar Upazila (‌নেত্রকোণা সদর উপ‌জেলা)
Kendua Upazila (কেন্দুয়া উপ‌জেলা)
Mohangonj Upazila (মোহনগঞ্জ উপ‌জেলা)
Khaliajuri Upazila (খা‌লিয়াজুরী উপ‌জেলা)
Purbodhola Upazila (পূর্বধলা উপ‌জেলা)
Atpara Upazila (আটপাড়া উপ‌জেলা)
Modon Upazila (মদন উপ‌জেলা)
Kolmkakanda Upazila (কমলাকান্দা উপ‌জেলা)
Barhatta Upazila (বারহাট্টা উপ‌জেলা)
Durgapur Upazila (দূর্গাপুর উপ‌জেলা)
Some useful information of Netrokona district:
District: Netrokona
Established in : 1st February, 1984
Division:
Dhaka
division
Area : 2810 Sq. Km.
Cultivable Area: 51,331.00
Fallow Land: 66065.69
Population (2001) : 19,71,240 (Male: ; Female: )
Density: 700 per Sq. Km.
Literacy rate: %
Villages
: 2299
Union Parishads
: 86
Number of Voters: (Male Voter: , Female Voter: )
Primary school: 630
Non-government Primary School: 463
Junior High Schools: 59
High School: 187 (Govt. and Non-Government High Schools)
Madrasah: 310 (Dakhil and Senior Madrasa)
College: 27 (Govt. and Registered/Private): Netrokona Government College, Netrokona Government Women College, Netrokona Govt. Technical School & College, Atpara College, Barhatta College, Fakir Ashraf College).
General Hospital: 10 (Netrokona General Hospital, Mymensingh, Bangladesh; Netrokona Ideal Hospital, Netrokona Eye Hospital, Apollo Private Hospital, Netrokona Popular Hospital, Netrokona Shodesh Hospital, Upazilla Health Complex, Netrokona Medical College).
Union Health & Family Planning Center: 62
Community Clinic: 244
Primary Teacher's Training Center: 1
Hat / Bazar :
Numbers of constituency: 5 (Manu Majumdar, Honorable Member of Parliament(MP), Netrokona-1 (Constituency 157); Md. Ashraf Ali Khan Khasru, Honorable Member of Parliament(MP), Netrokona-2 (Constituency 158); Ashim Kumar Ukil, Honorable Member of Parliament(MP), Netrokona-3 (Constituency 159); Rebecca Momin, Honorable Member of Parliament(MP), Netrokona-4 (Constituency 160); Waresat Hussain Belal, Bir Protik, Honorable Member of Parliament(MP), Netrokona-5 (Constituency 161).
Municipality
in Netrokona District: 5 (Netrokona Pourashava (Netrokona Municipality), Kendua Pourashava (Kendua Municipality), Netrokona;
Durgapur Pourashava (Durgapur Municipality), Netrokona; Mohangonj Pourashava (Mohangonj Municipality), Netrokona; Modon Pourashava (Modon Municipality), Netrokona.
Web Portal:
Netrokona District
Upazila (Thana) : 10 (Netrokona Sadar Upazila, Kendua Upazila, Mohangonj Upazila, Khaliajuri Upazila, Purbodhola Upazila, Atpara Upazila, Modon Upazila, Kolmkakanda Upazila, Barhatta Upazila, Durgapur Upazila)
Postal code : 2400 (Netrokona Sadar post code: 2400, Baikherhati post code: 2401, Purbadhola post code: 2410,
Shamgonj post code: 2411, Jaria Jhanjhail post code: 2412, Dhobaura post code: 2416, Sakoai post code: 2417, Susnng Durgapur post code: 2420,
Kalmakanda post code: 2430, Barhatta post code: 2440, Mohanganj post code: 2446, Dharampasha post code: 2450, Moddoynagar post code: 2456, Khaliajhri post code: 2460,
Shaldigha post code: 2462, Atpara post code: 2470, Madan post code: 2490).
Vegetable
Villages of Bangladesh
Union Parishad
Municipality in Bangladesh
City Corporation
,
University
Ministers in Bangladesh
,
Abbreviation Bangladesh
,
General Knowledge
,
Bank in Bangladesh
Travel
,
Story
,
Yellow Pages
,
Festival
,
Distance
Blog
,
Forum
,
Member
,
Images
Business
H.S. Code
Government Organizations of Bangladesh
Warrant of Precedence of Bangladesh
Presidents of Bangladesh
,
Christmas day
,
Festival
,
New Year
Political Parties of Bangladesh
Ministers in Bangladesh
,
Abbreviation Bangladesh
Bangladesh
,
India
,
Pakistan
,
Sri Lanka
,
Maldives
,
United States
,
China
,
United Kingdom
,
Oman
,
Australia
,
Netherlands
,
Oman
,
Malaysia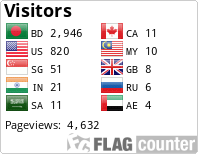 Last updated on August 16, 2020