List of Government Colleges of Bangladesh
A government college is an educational institution run under the supervision of the government. Government college teachers are appointed through the Ministry of Education of the Government. The education system is governed by specific rules and regulations through state statutes. Government college tuition fees and other matters are issued by the government from time to time. Government colleges can be of different types depending on the need and type. Teachers in government colleges are paid allowances by the government. The environment, education system, hostels and everything else in government colleges are slightly different from private colleges. The curriculum of government colleges is determined according to the instructions of the Ministry of Education.
List of Govt. Colleges in Dhaka
:
Dhaka College
, Newmarket, Dhaka.
Govt. Titumir College, Mohakhali, Dhaka.
Begum Badrunnesa Govt. Girls' College
, Bakshibazar, Dhaka-1211.
Home Economics College
, Azimpur, Dhaka
Govt. Bangla College
, Mirpur, Dhaka-1216.
Govt. Music College, Dhaka.
Govt. Shaheed Suhrawardi college
, Sutrapur thana, Dhaka
Kabi Nazrul Govt. College
Sutrapur thana, Dhaka
Government Science college
, Tejgaon I/A, Dhaka city
Eden Women's University College, Dhaka
Dhamrai Govt. College, Dhamrai upazila, Dhaka.
List of Govt. Colleges in Gazipur district:
Tongi Govt. College, Gazipur
Gazipur Govt Mohila College, Gazipur
Bhawl Badre Alam Govt. College
, Gazipur
Gazipur Govt. Technical School & College
Gazipur
List of Govt. Colleges in Narayanganj district:
Govt. Tolaram College
, Narayanganj
Govt. Safar Ali College, Narayanganj
Govt Adamjee Nagar M.W. College, Narayanganj
Narayangonj Govt. Mohila College, Narayanganj
List of Govt. Colleges in Chittagong district:
Chittagong College, Chittagong
Govt. Hazi Mohammad Mohsin College, Chittagong
Govt. Commerce College, Chittagong
Govt. City College, Chittagong
Chittagong Govt. Women's College
, Chittagong
Patiya Govt. College, Chittagong
Sir Ashutosh Govt. College, Chittagong
Chittagong Govt. Teachers' Training College
, Chittagong
List of Govt. Colleges in Noakhali district:
Noakhali Government College
, Maijdee court,
Noakhali Sadar
, Noakhali
Noakhali Govt. Mohila College, Bangladesh
Chaumuhuni Govt. S.A. College,
Begumganj
, Noakhali
Textile Engineering College
,
Begumganj
, Noakhali
Govt. Mujib College,
Companiganj
(Basurhat), Noakhali
Chatkhil Panchgaon Mahbub Govt. College,
Chatkhil
, Noakhali
Sebnag Govt. College, Noakhali
Hatiya Dwip Govt. College, Noakhali
Kabirhat Govt. College, Noakhali
Villages of Bangladesh
Union Parishad
Municipality in Bangladesh
City Corporation
,
University
Ministers in Bangladesh
,
Abbreviation Bangladesh
,
General Knowledge
,
Bank in Bangladesh
Travel
,
Story
,
Yellow Pages
,
Festival
,
Distance
Blog
,
Forum
,
Member
,
Images
Business
H.S. Code
Government Organizations of Bangladesh
Warrant of Precedence of Bangladesh
Presidents of Bangladesh
,
Christmas day
,
Festival
,
New Year
Political Parties of Bangladesh
Ministers in Bangladesh
,
Abbreviation Bangladesh
Blog
,
Forum
,
Member
,
Images
Bangladesh
,
India
,
Pakistan
,
Sri Lanka
,
Maldives
,
United States
,
China
,
United Kingdom
,
Oman
,
Australia
,
Netherlands
,
Oman
,
Malaysia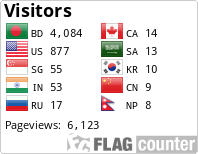 Contact Us